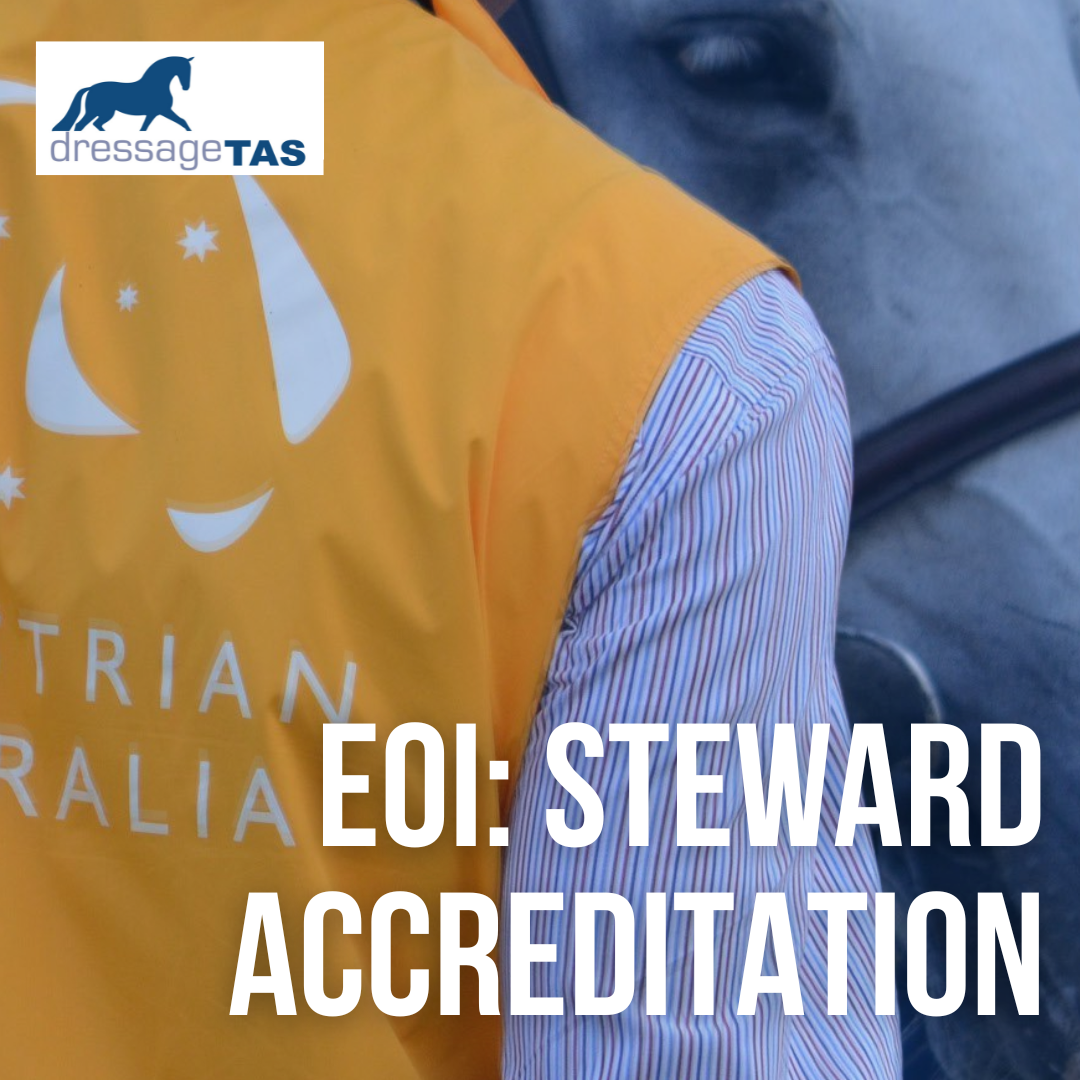 Steward Accreditation
You may be aware that as of 1 January 2024, all EA Competitive and Participant dressage events must have an accredited EA Steward on duty. This will mean we will need to develop more accredited EA Stewards.   
The principle aims of stewards are to ensure the safety of the athlete and the welfare of the horse, closely followed by the need to ensure fair play in competition.  Stewards also assist in ensuring that athletes participating in events do so with the utmost respect for their horses, the officials, the public, their fellow athletes and all those involved in the sport. 
There is a formal process to be followed to become a Steward. Attached is the 2022 EA Steward – How to Guide for information and distribution to members. 
>>     Click here to download 

2022 EA Steward - How to Guide_0.pdf
Steward seminars and practical assessment days will be conducted both in the north and the south of the State. Dates for these are yet to be fixed. It is likely that one will take place in the south in September.  
Stewards will be paid through a form similar to the Judge Expenses Form.  
Riders will be able to compete and steward at the same event, so they won't need to miss competition opportunities. Likewise, G-level judges will be able to judge and steward at the same event. Adding stewarding to the skill-set of judges will make them particularly attractive to organisers. 
If you are interested in becoming a Steward, please contact the Secretary, Dressage Tasmania, at [email protected]. 
  Kind regards,
Alana Fazackerley,
Secretary, 
Dressage Tasmania
(On behalf of the Committee)