2016 State Championships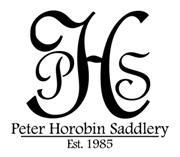 We are very pleased to welcome Peter Horobin as our returning Championship naming rights sponsor.
Dressage Tasmania is very honoured to have this ongoing support from such prestigious saddlery and it will be wonderful to be able to view their quality products over the competition weekend.
The weekend's dressage will include championship classes for the state's best official dressage horses, competing from Preliminary through to Grand Prix, Pony classes, Young Horse classes and Para-Equestrian.  
Additionally the weekend we will also continue with our "unofficial" Preliminary & Novice championships classes as part of our Dressage Tasmania Affiliate Championships. This is open to all members of Dressage Tasmania and/or EA Members.  This event recognizes that there are many riders in our equestrian community that enjoy the sport of dressage but have not yet made the transition to being competitive members of Equestrian Australia.  By broadening our championships and including an unofficial program, we hope to give you the opportunity of participating in our major state championship.
SCHEDULE FOUND HERE:

PHS Tas State Championship Schedule 2016.pdf
DRAW FOUND HERE:  

Saturday Draw.pdf

 Sunday Draw.pdf
RESULTS: Championship Results
We are so lucky and incredibly grateful to have a wonderful list of sponsors who have chosen to support the Championship this year through the donation of time, money and prizes to assist us in putting on the event this year. We would like to individually thank each of them for their help and support and links to contact these sponsors or view their websites is provided below:
| | |
| --- | --- |
| NAMING RIGHTS: | Peter Horobin Saddlery |
| GOLD SPONSORS: | Clarence City Council |
|   | Coates Hire |
|   | Feed XL |
|   | Horseland Launceston |
|   | Pryde's Easifeed |
|   | Unique Topiary |
| SILVER SPONSORS: | Kelato Animal Health |
|   | King Island Dairy |
|   | Rebecca White MP |
|   | TasRacing |
| BRONZE SPONSORS: | Choices Flooring |
|   | Equestrian Life |
|   | Equinade |
|   | Hamag |
|   | Rural Solutions |
|   | SGC Safety |
| SUPPORTERS: | AAZO Equine |
|   | City Barn |
|   | Country Park Herbs |
|   | Embers Restaurant |
|   | Frances Cube |
|   | John Harland |
|   | Nutpatch Chocolates |
|   | Steph Brouder Massage Therapist |
|   | Tasmanian Equine Solutions |
|   | Walk West |