Undoubtedly Tasmania's premier showjumping event.  Showcasing the best up and coming combinations graded under 40 points at the time of entry.
In conjunction with Westbury Show November 7 & 8. 
Prize Pool             Joint sponsorship of $600.00 and winners rug sponsored by Ann Paterson, Saddleworld Launceston and $300 sponsored by Michael Morris and Chris Cornes Longford Equine Clinic plus a percentage of the entry sweepstakes and winners trophy sponsored by Showjumping Tasmania North.
Conducted by Showjumping Tasmania North in conjunction with the Westbury Agricultural Association at the Westbury Show.
The competition shall be conducted under EFA Rules and Regulations.  Table A FEI Art 273:2:2, an event over two rounds.  At the conclusion of the first round, a competitive number of horses will be invited into the second round, being the jump off round, judged by the Ground Jury, from clear rounds and/or minimum faults incurred if necessary.  Any other conditions of the competition will be announced prior to the commencement of the event.
Horses eligible to enter are those graded less than 40 points at the close of entry on the 27 October 2014.  Horses, which have been downgraded, are NOT eligible.
HORSES THAT HAVE PREVIOUSLY WON THIS EVENT ARE NOT ELIGIBLE
Owners and riders are required to be Equestrian Tasmania members and horses carry a current performance card, also required to be financial member of Showjumping Tasmania.
Prize money shall be allocated following the close of entries at the discretion of the TSJA North Committee, and shall be paid from 1st to 8th placing.
Dress regulations  - official dress
ENTRY $37 per horse
by Monday 27 OCTOBER closing at Midnight. No late entry under any circumstances.
COMMENTARY SHEET TO BE COMPLETED VIA NOMINATE
ENQUIRIES [email protected] or 0407297205
Saturday, 8 November 2014 (All day)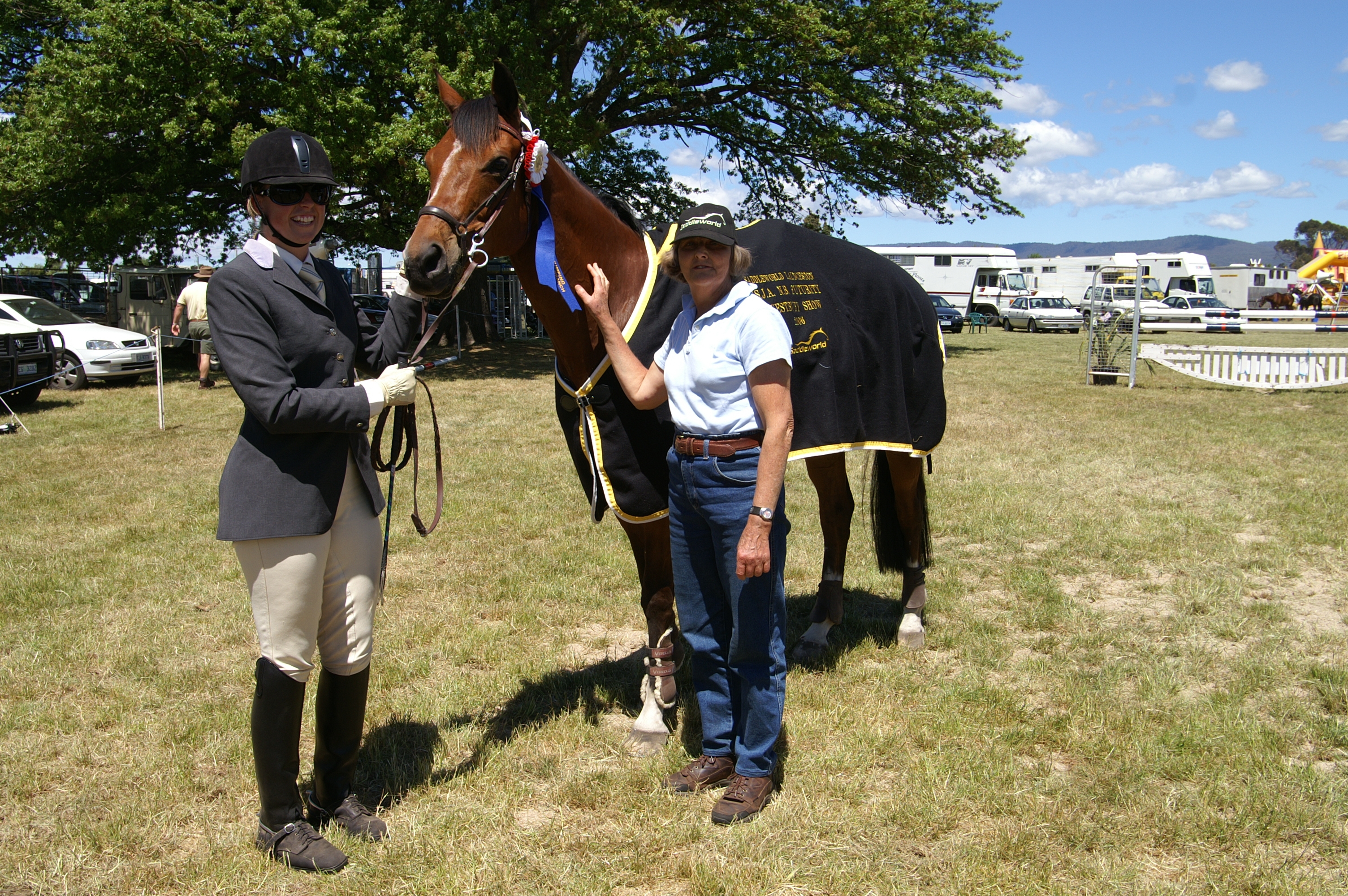 Showjumping Tasmania North
[email protected]