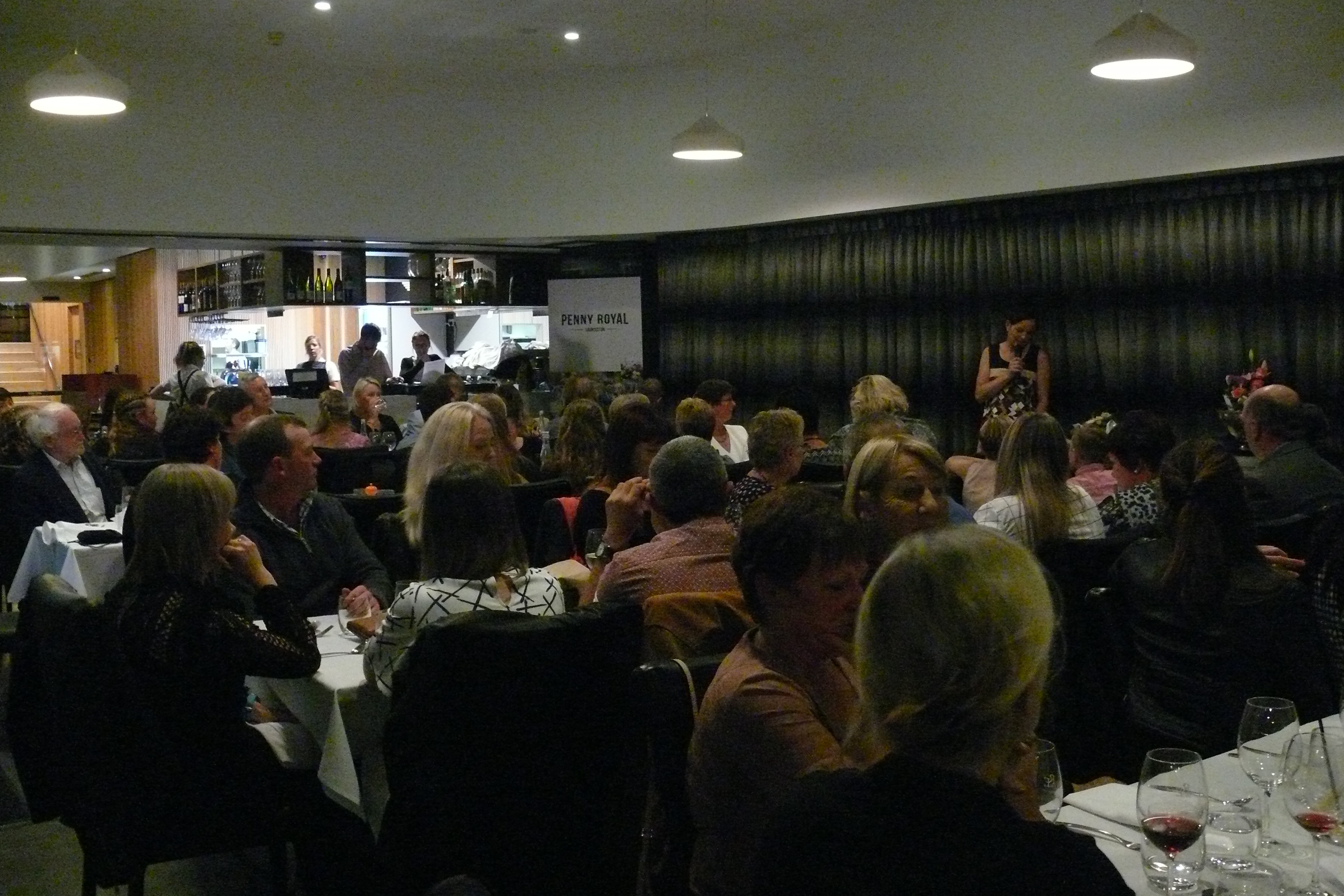 Jumping Tasmania State Awards Dinner
JUMPING TASMANIA STATE AWARDS DINNER
2017 State Jumping Awards were presented on Saturday 28 April at an awards evening held at Penny Royal Resturant in Launceston.
It was an enjoyable evening with approximately 60 people attending including many founding members of our association.
Much thanks to State Secretary Isabel Casey for her tireless efforts in keeping track of points for all HOY awards.
After a lovely evening of food and fun guests enjoyed a slideshow of images from 2017 via a waterscreen which was a great way to cap off a super season of jumping.
2017 JUMPING TASMANIA STATE AWARD WINNERS
HORSE OF YEAR  - SENIOR ATHLETE  (80cm – 1.04cm) 

Horse:BREAKING NEWS Rider:Taylah Evans
HORSE OF YEAR -JUNIOR ATHLETE (80cm – 1.04cm)
Horse:LITTLE PORKIES Rider: Macenzie Kerrison
 'HORSELAND CLASSIC'
(Most successful young horse 1.05 and above)
Horse:   JELLYSTONE PARK CINZANO Rider: Mykaela Briggs
LONGFORD EQUINE CLINIC 'BALLYMORE CUP'
Horse: LANDSTAR 9 Rider: Michaela Van Rooye
STATE 21 AND UNDER AMBASSADOR OF THE YEAR
Awarded To : SOPHIE ROLES (North)
Nominees
Darcy Miller - North West
Abbey Velnaar - Kingbourough
Link below to rider profiles.  Congratulations to all on your nominations.

 State Ambassor Award.docx
 "STATE YOUNG ATHLETE OF THE YEAR" - selected from Squad on Performance
Rider:     JESSICA PRICE
HORSE OF THE YEAR -       JUNIOR ATHLETE
Horse:   ROSEBANK HARRY Rider: Shakira Miller
HORSE OF THE YEAR -       YOUNG ATHLETE
Horse:   DUTCH EDITION Rider: Jessica Price
 'HORSE OF YEAR'               SENIOR ATHLETE
Horse:   AMBERVALE SMUDGE Rider: Jo-ann Geard
 'STATE SERVICE TO SPORT AWARD'
2017
MATTHEW IRELAND         North West Branch
KAREN HEIERMANN         Southern Kingborough Branch
DAVID MITCHELL               Southern TEC Branch
CARMEL TAYLOR                Northern Branch
Link to profiles for each Service Sport Awarded.  Thank you to our volunteers

 State Servie Awards profiles.docx