Equestrian Tasmania Show Horse Triple Crown series
 Crown 2.pdf Click Here to Open the flyer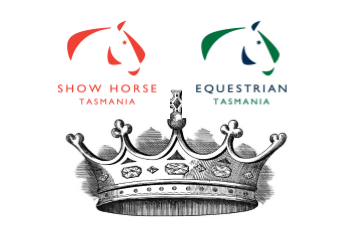 Equestrian Tasmania 
Show Horse 
Triple Crown 
Equestrian Tasmania is introducing a Triple Crown.  Members will be automatically entered upon gaining a Champion, Reserve or Supreme at one of the following shows: 
2016 Equestrian Tasmania  State Horse of the Year 
2016 Royal Launceston Show 
2016 Royal Hobart Show 
All Hack or Hunter classes gain points towards  an overall Triple Crown.  Prize pool of $500. This is one award combining all Open hack and hunter classes. 
Horse must be ridden by an ET member in all classes  to remain eligible for the award. 
Both horse & rider must be registered with EA  & retain their membership over the entire series  to be considered for the award. 
Scoring: 
Champion - 100 points Reserve - 
50 points 
Royal Show Supreme - Bonus 100 points