Tamanian Riders Recognised Nationally
Tasmanian riders continue to work and train hard and the results follow with multiple riders gaining positions on National Recognition Squads in 2016.
CONGRATULATIONS TO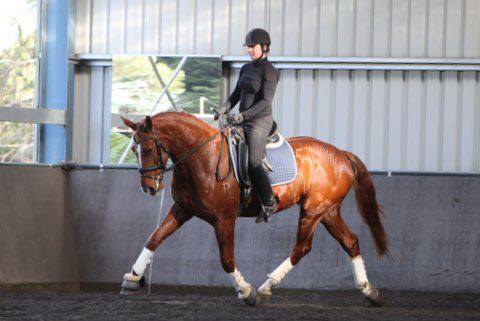 LYDIA JACKSON & MALTEASER R- NATIONALS FUTURES SQUAD DRESSAGE
Lydia loves what Malteaser R has offered thus far in his sort time in the competition arena.  Potentially will aim him for dressage festival at end of the year, novice, elementary and 5yo young horse and keep training him to GP. Strongly believe he is a 70+% horse for GP which eventually would get him on an Olympic Squad, he is strong in mind and body, shows enormous talent to collect and sit. Lydia feels very lucky to have such wondeful horses to ride.
Squad is for Horses aged 5-6 years who have scored 70% plus at Novice or Elementary level on at least 3 occasions in the previous 12 month period.Horses aged 7-9 years who have scored 70% plus at Medium or Advanced level on at least 3 occasions in the previous 12 month period.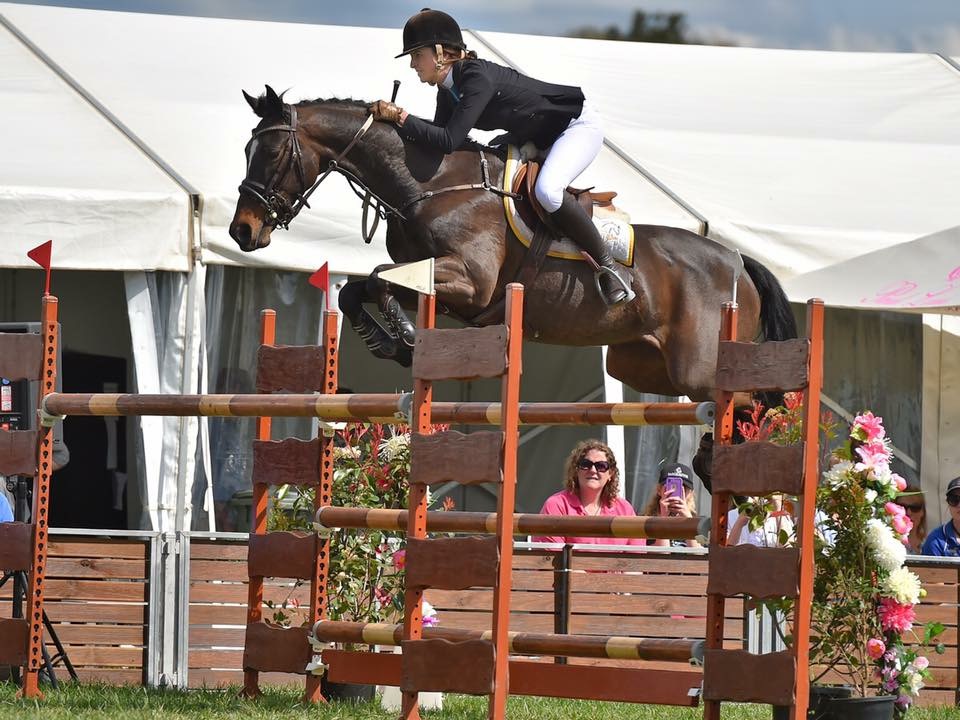 MYKAELA BRIGGS - NATIONAL YOUNG RIDER SHOWJUMPING SQUAD
Mykaela is honored to regain selection onto the Youth recognition squad in 2016. With some personal best achievements in the Australian YR championships last year placing everyday and on the second day having 2 out of the 5 clear rounds in the class. Along with the opportunity to ride in one of my states YR series qualifying event where she placed 1st and 2nd.  Her selection in 2015 gave her the opportunity to take part in a National clinic for the first time which was held at Yandoo Park, Sydney. Taken by Jamie Kermond. This coming season her plan is to head to Melbourne a little later than usual with an extended trip to NSW for both Tamworth and Showcase World Cup shows. This year she will be campaigning her new YR horse Landstar 9 along with Jellystone Park Chivas in her final YR year. I'll be working hard over winter producing horses along side coach Nicky Brown with the aim of a World Cup start in sight for 2016!
Athletes aged 16- 21 years old based on results from the previous National Young Rider Series consisting of 14 athletes plus the current National Young Rider Champion. Additional athletes will be identified by the Selectors at their discretion.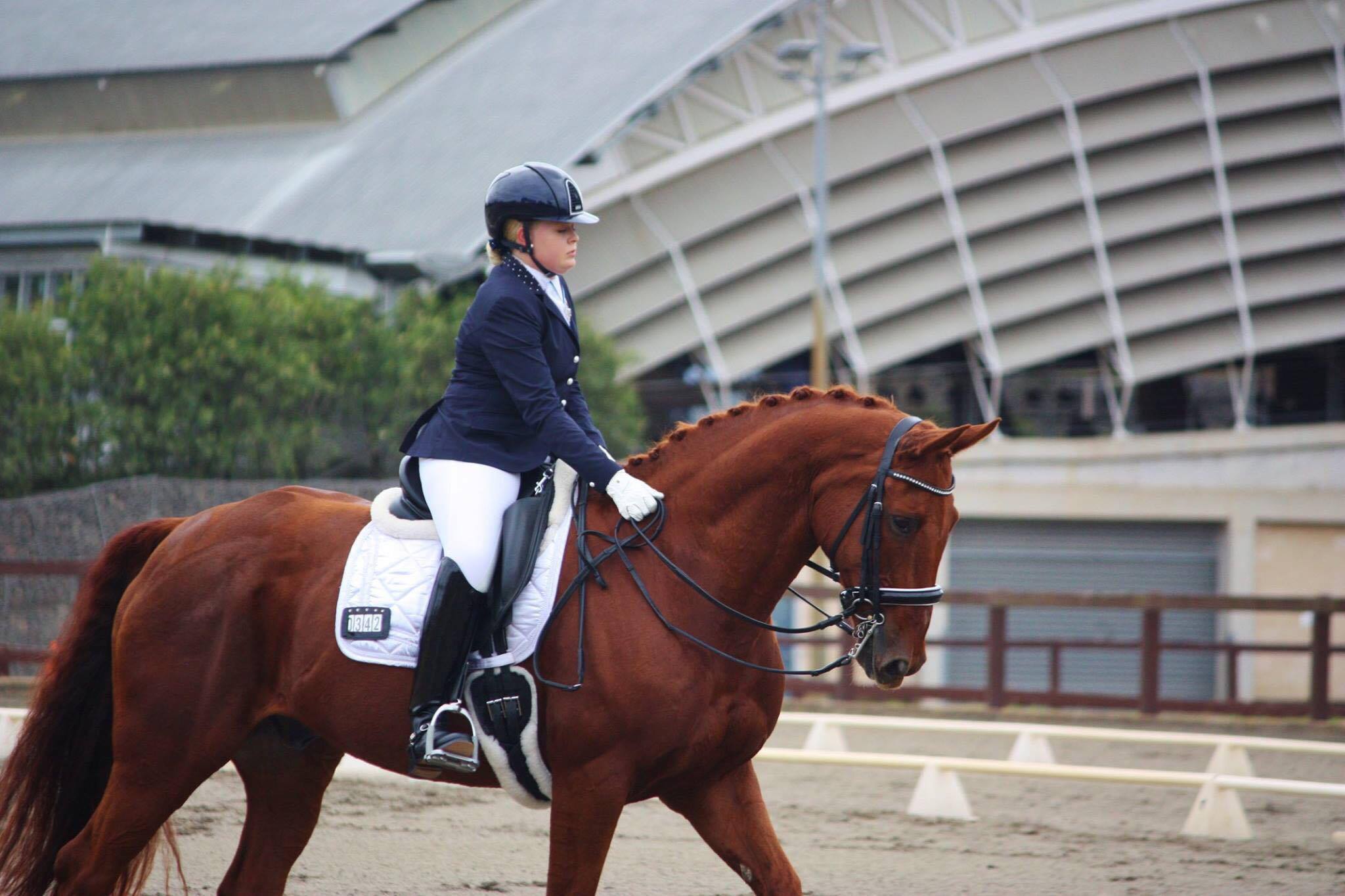 CAITLIN RADFORD - NATIONAL PARA SQUAD FOR DRESSAGE
Currently Caitlin is working to gain selection back on the high performance squad......as she had no scores on her new horse Jay to apply with, but that is the aim. Caitlin has just come home from the Sydney CDI and will return to the mainland at the end of September for Interschools nationals. She has been nominated for young athlete of the year for the Equestrian Australia awards which is very exciting. She is busy keeping up with year 12 school work, riding, coaching and all of the gym requirement for the TIS. Working towards WEG in Canada 2018 and in the future would love to do the Aachen challenge and one day get to under 25 Grand Prix with Jay.