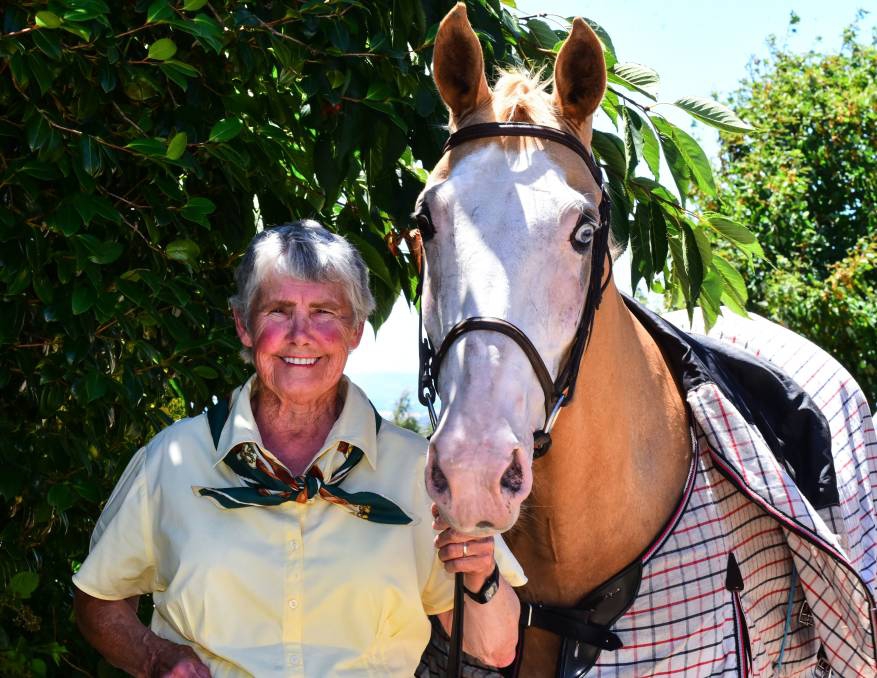 Photo Courtesy Neil Richardson
Sandra Atkins awarded OAM for equestrian Passion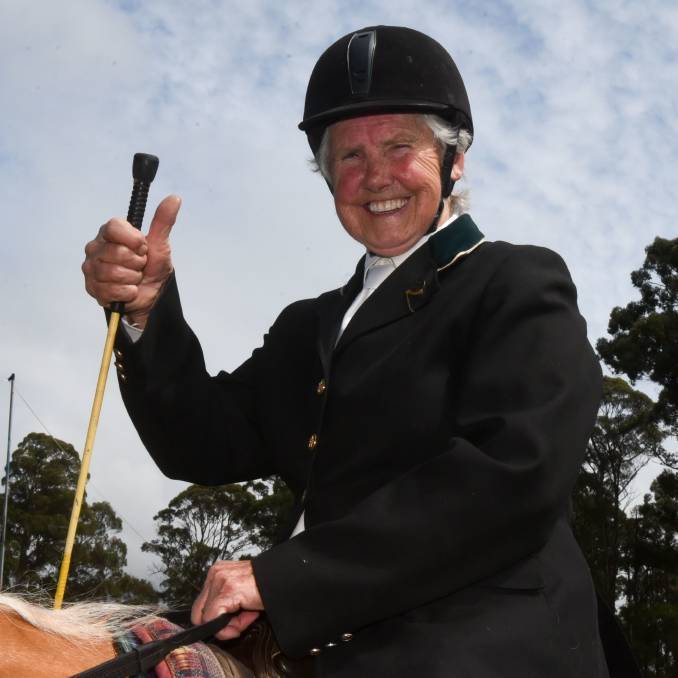 Sandra Atkins admits she can't remember what she said 10 minutes ago, but she can still make her way around an eventing course like the back of her hand. 
"That's probably why I've got funny hands … because I've always been able to hold a horse," Mrs Atkins said.
Her dedication to the sport is why she was awarded a Medal of the Order of Australia. 
Mrs Atkins is a life member of the Northern Tasmanian Eventing Club, The Northern Hunt Club, The Deloraine Pony Club and The Deloraine Agricultural and Pastoral Society.  
She has been judging dressage and horse jumping events for more than 45 years and creating courses for more than 50 years.
"You join a club and you like to help and when they needed someone to be secretary and there was nobody else I'd just 'yeah. I suppose I could do that'," she said. 
Just two weeks ago Mrs Atkins was the main judge at a horsing event in the state's North. 
"For the top grades, quite often there aren't a lot of dressage judges in Tasmania at the moment because of the cost and driving to events," she said. "They ring me up and ask me if I'm willing to do it and to keep the sport going I say yes and that's just why I do it. 
"To me, if someone does really nice then you reward them."
Her passion for riding started when she was just a girl. 
"I used to go out to my girlfriend's farm at Cressy in the school holidays and they had a couple of ponies. I just loved that week because I always loved horses," Mrs Atkins said.
It wasn't until years later when she was eight-and-half-months pregnant with her first child that her father-in-law bought her her very own horse. 
When she started volunteering officially in 1963, she never thought that 55 years later she would be receiving the one of the country's highest honours.   
When she got the letter to ask if she would accept the award she was shocked. 
"It was a pleasant surprise, but I was thrilled," she said. 
"It won't change me, I'm still me, but it's nice to be recognised."